Video
Meet the
XQD

Memory Card. Works with Nikon

D4

. Lexar joins the Party.

 
A few days ago The Com­pact Flash Asso­ci­a­tion announced a new for­mat to replace CF cards for pro­fes­sional pho­tog­ra­phers, and HDLSR film­mak­ers. The new for­mat is called XQD, and has a phys­i­cal size that falls between CF and SD cards (it is thicker than SD cards, but smaller than CF cards). The inter­face used is PCI Express, with real world write speeds around 125MB/s, even­tu­ally being able to exceed 2 ter­abytes of capac­ity. All that was pretty inter­est­ing, but I assumed that given the cur­rent prices of mem­ory cards, push­ing a new for­mat would be a pretty hard sell (literally).

UPDATE 0724: Lexar Announces Plans to Join the XQD Mem­ory Card Party In Q3 of 2012.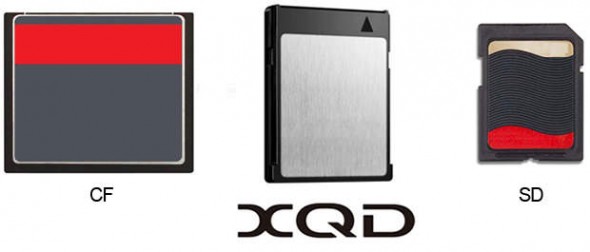 Well, I stand cor­rected. Twice. As you already know, Nikon just announced the D4 cam­era, which hap­pens to be the very first cam­era incor­po­rat­ing the XQD tech­nol­ogy. And Sony, on a sur­pris­ing move, has also announced not only one but TWO fla­vors of the new mem­ory card. A 16GB card for $129, and a 32GB card for $229. The new cards bor­row the PCI­Ex­press (PCIe) high-speed ser­ial com­mu­ni­ca­tions link inter­face from com­put­ers, offer 125MB/s trans­fer speeds, and can store up to 100 RAW images in con­tin­u­ous shoot­ing mode.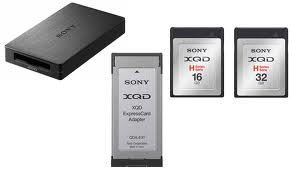 Addi­tion­ally, Sony will have a new USB 3.0 card reader, and an ExpressCard/34 adapter, and will start ship­ping the goods next month at the same time Nikon deliv­ers the D4. Just on time for the Lon­don 2012 Olympic Games.
Check Sony's com­mer­cial for the XQD. It looks like an awe­some video game. Now, would you pay $129 for a 16GB card?