Video
Catching up with the coolest tech news. Summary.
I've been on the road for the past 2 weeks, with very lim­ited inter­net access. Today, I finally had some time to catch up with the lat­est tech­nol­ogy news (1683 arti­cles and 268 emails). These are, in my opin­ion, the most inter­est­ing and rel­e­vant announcements:
• Film­maker Jeff Desom took Alfred Hitchcock's famous 1954 film "Rear Win­dow" and turned it into a sin­gle panoramic time-lapse video.
Two years ago I set up my cam­era to take a pic­ture every 15 sec­onds for 36 hour and edited 698 still images into a 29-second video.
• Recently I was inter­viewed by PDN about the "13 Prod­ucts you need to add HD Video to your busi­ness." Do you agree or dis­agree? Did we miss some­thing? We would love to hear your com­ments below. The arti­cle is also avail­able on PDN's May print issue.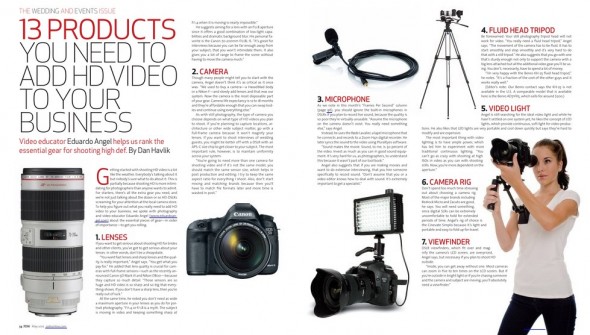 • Blurb posted a cool arti­cle about how we use the Book Mod­ule on Adobe Light­room 4. If you are inter­ested in explor­ing this option don't miss one of our upcom­ing sem­i­nars. Here's the sam­ple book (about wine!) we created.
click here to continue
• Canon announced the EOS 60Da, specif­i­cally designed for astropho­tog­ra­phy. The cam­era has the same image sen­sor as the stan­dard 60D, but it has been reworked for enhanced trans­mis­sion of a spe­cific wave­length of red light — 656 nanome­ters — within the vis­i­ble spectrum.
• Tenba announced the Roadie II Hybrid, a carry-on com­pli­ant rolling cam­era case than can be con­verted into a backpack.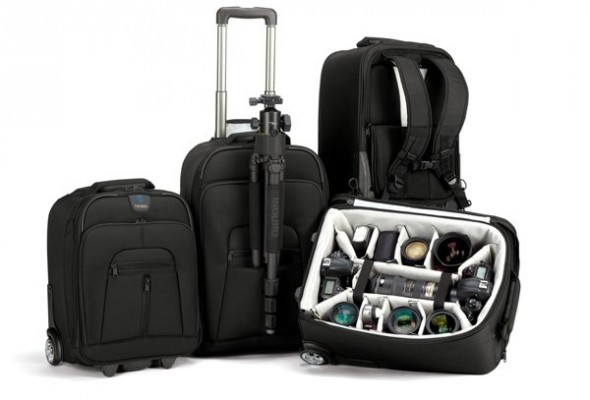 • Sony announced the NEX FS700, a new 4k-capable E-mount cam­corder, with 1080p video and 60p, 50p, 60i and 24p. Appar­ently a firmware upgrade will enable 4k cap­ture and Raw out­put, as well as slow-motion footage (up to 960 fps at reduced res­o­lu­tion and 240fps in Full HD). As always, our friends from Abel Cine posted a great arti­cle about the new sys­tem here.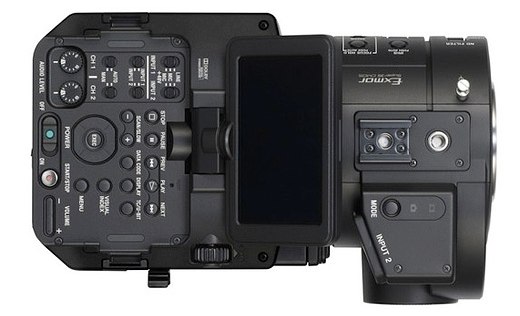 • Phase One intro­duced two new spe­cialty cam­era sys­tems; one for aer­ial pho­tog­ra­phy and another for fine art reproductions.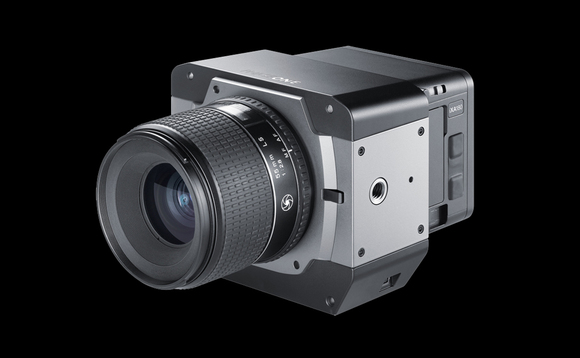 • A few months ago we tested Adobe Pre­miere Pro and Twix­tor to find out which one was bet­ter for slow motion. We chose skate­board­ers as the sub­ject mat­ter, which proved to be very chal­leng­ing. On these new tuto­ri­als (Part 1 and Part 2) a pro skate­board­ing pho­tog­ra­pher dis­cusses var­i­ous com­po­si­tion tips and techniques.
• David Pogue, the New York Times tech­nol­ogy colum­nist wrote about the changes he has wit­nessed dur­ing the last year on pro­fes­sional TV and film cam­eras while shoot­ing a new PBS show. He cov­ers the flex­i­bil­ity of inter­change­able lenses and amaz­ing low-light capa­bil­ity of the new (Canon, Sony, and Pana­sonic) dig­i­tal systems.
• Canon announced a free Dig­i­tal Photo Pro­fes­sional (DPP) update to enhance EOS 5D Mark III CR2 file cor­rec­tions. The soft­ware update will be avail­able next month.
• Adobe is host­ing a free Webi­nar this Fri­day April 6th at noon Pacific Time titled "Devel­op­ing Dig­i­tal Pub­lish­ing Suite Con­tent for the New iPad." This is a VERY rel­e­vant topic for any­one cre­at­ing and deliv­er­ing online con­tent, which means, everybody.