Visual Serendipity. No Funny.
 
I respect­fully dis­agree. I think it is pretty funny. Found at the store­front of one of the many "Halal" bode­gas in my neighborhood.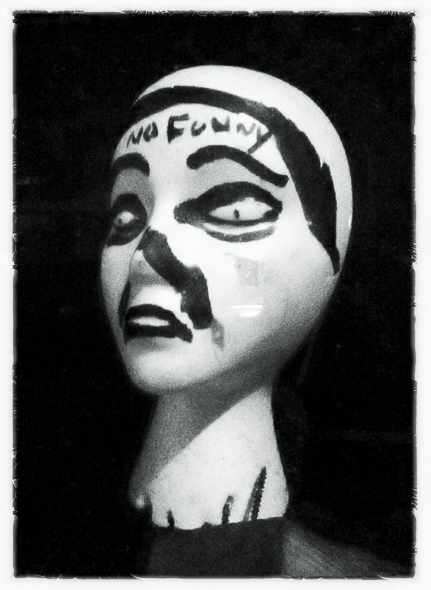 This entry was posted on Wednesday, March 6th, 2013 at 08:00. It is filed under Photography, Visuals and tagged with black and white, New York City, photography, portrait, street photography, Visual Serendipity. You can follow any responses to this entry through the RSS 2.0 feed.