Video
The Future of Storytelling is Transmedia.
 
What is the future of sto­ry­telling? We'll begin our day with a story on our phone. On our sub­way ride to work a new char­ac­ter will be added to the story and we'll learn all about him on a tablet com­puter. At lunch we'll catch up with the character's newest adven­ture on our office com­puter via Face­book. Later in the day the story takes an unex­pected turn—and we'll learn about it from a dig­i­tal bill­board. Before going to bed we'll plant the seeds for tomorrow's devel­op­ments while play­ing a video game on our tele­vi­sion. This is transmedia—the future of storytelling.
"The bound­aries between game­play and sto­ry­telling, single-platform and multi-platform, real and vir­tual, author and audi­ence, are all dis­ap­pear­ing as we speak. It's all fic­tion. Some­day we'll just leave it at that." Jeff Wat­son
A trans­me­dia project is one in which the audi­ence has to seek out, find, and con­sume dif­fer­ent pieces of a nar­ra­tive across mul­ti­ple dig­i­tal plat­forms and for­mats in order to fig­ure out the full story. The sto­ries unfold using dif­fer­ent media, smart­phones, tablets, comic books, aug­mented real­ity, 3D-projected, or live per­for­mances. The "gap" between the dig­i­tal and phys­i­cal worlds is now closed. But that's noth­ing new as video gamers have treated the "real world" as another "platform."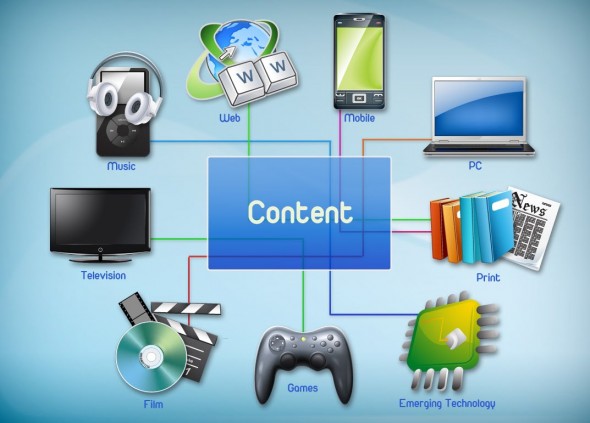 Trans­me­dia requires col­lab­o­ra­tion between artists (writ­ers, motion graphic design­ers, video edi­tors, web devel­op­ers) and view­ers who can alter sto­ry­lines by influ­enc­ing a character's deci­sions and by becom­ing char­ac­ters them­selves. View­ers can sub­mit sto­ries to pro­duc­ers, and even crowd-fund the projects they like. Never under­es­ti­mate an audience's crav­ings for more control.
Keep in mind that telling one story in one medium and then repli­cat­ing the same story in another medium is NOT trans­me­dia. Cross-platform sequels or adap­ta­tions are not trans­me­dia. That's called media shift­ing and it's an entirely dif­fer­ent concept.
Trans­me­dia pro­duc­tions dis­perse sto­ries across mul­ti­ple tech­nolo­gies, but each deliv­ery chan­nel needs to be self-contained, mean­ing that users don't need to read the comics to enjoy the film and vice versa. Mobile apps would com­ple­ment, not sim­ply repli­cate, TV-viewing expe­ri­ences. A key con­cept is that all of the con­tent must always be linked together and synced with each other. Trans­me­dia projects may start small (mobile apps for exam­ple), and then branch out using dif­fer­ent, big­ger medi­ums (fea­ture films or real­ity TV shows). A sec­ond key con­cept is that all chan­nels need to cre­ate a uni­fied and coor­di­nated expe­ri­ence, while pro­vid­ing a unique con­tri­bu­tion to the story.
Decent recent trans­me­dia efforts include "Con­spir­acy 365" and "Slide," which is an Aus­tralian teen drama series that offers addi­tional online con­tent via mobile apps con­nected to Face­book and Twit­ter. Webisodes before and after TV shows are also avail­able on YouTube. "Year Zero" is an even more inter­est­ing exam­ple; an alternate-reality game based upon a Nine Inch Nails album, and cre­ated by the team respon­si­ble for the first-person shooter Halo 2 video game.
 

But before sto­ry­tellers embrace this mul­ti­lay­ered approach, they need to come up with really good sto­ries. That has not changed and will never change. To develop com­pelling trans­me­dia expe­ri­ences there needs to be great char­ac­ters or inter­est­ing worlds. Spi­der­man is a good exam­ple of the first, and the Lord of the Rings exem­pli­fies the sec­ond. Most Gabriel Gar­cía Márquez nov­els have both, and much more.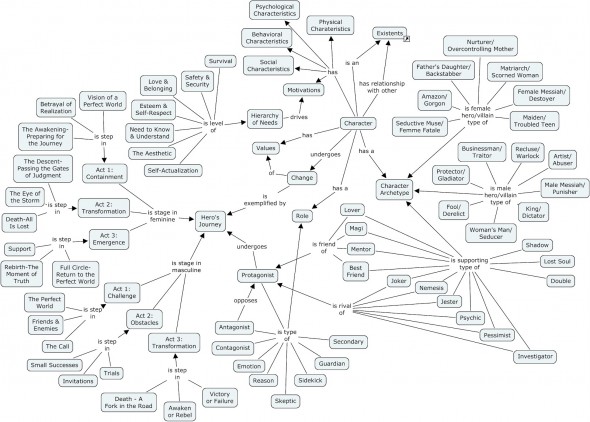 The real-time, always-connected mul­ti­player expe­ri­ences will trans­form sto­ry­telling to a more mean­ing­ful par­tic­i­pa­tory art. I am very inter­ested to see how tra­di­tional notions of author­ship will change, and how devel­op­ers and pro­duc­ers will deal with the increased chal­lenges of coor­di­na­tion and consistency.
"The way we relate to imagery is chang­ing. Our new rela­tion­ship is less about wit­ness, evi­dence and doc­u­ment and much more about expe­ri­ence, shar­ing, moment and stream­ing." Stephen Mayes, VII Photo Agency.
I find this topic fas­ci­nat­ing and would love to con­tinue the con­ver­sa­tion. Please add your ques­tions and com­ments below.
UPDATE: CHeck "The Cos­mo­naut" A Film Made by More Than 5000 Peo­ple. Via nofilmschool