Video
Canon
EOS

C300

explained for photographers.

 
For starters, the C300 is NOT "just big­ger than the EOS 5D Mark III." Well, it IS big­ger, but it is also a com­pletely dif­fer­ent sys­tem. The Canon EOS C300 comes in two fla­vors, one with EF mount (EOS C300) which takes your good ol' Canon lenses, and another one (C300 PL) with a PL mount.
The cam­era is com­pact box, sim­i­lar in size to a Mamiya RZ with a viewfinder. It is a bit heavy, but very com­fort­able to use for extended peri­ods of time.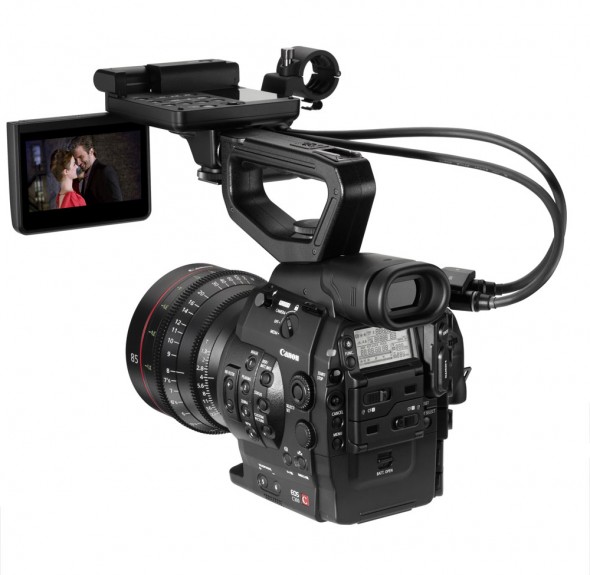 The EOS C300 has an 8.3 MP (2160 × 3840) Super 35 CMOS sen­sor with a Digic DV III proces­sor. Keep in mind that although it's a 4K sen­sor, the images will all be recorded in either 1080 or 720. Many pho­tog­ra­phers think that 8 megapix­els is noth­ing, so it is time to burst some bub­bles; the 5D Mark II cap­tures 21 megapix­els when shoot­ing stills. When doing video you are shoot­ing only 2 megapix­els, but at 24, 30, or even 60 frames per sec­ond. That's a LOT of data. Check this out: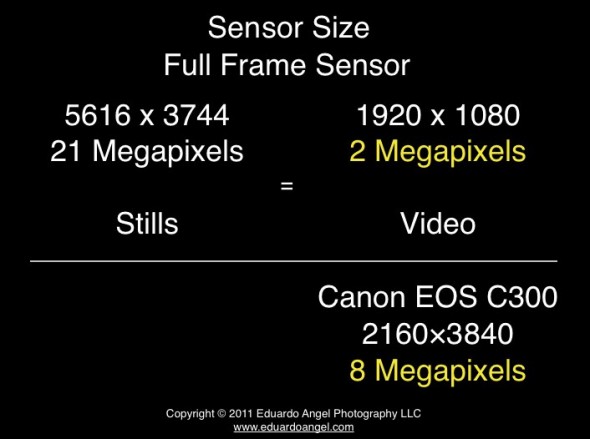 Keep­ing this in per­spec­tive, 8 megapix­els is actu­ally a lot!
The C300 deliv­ers some cool and highly requested fea­tures like dual CF card slots, time­code (yes!), HDMI and HDSDI out (SDI at 4:2:2), XLR audio, an included LCD mon­i­tor, built in ND, and the usual acces­sories. Expo­sure and focus con­trol are com­pletely man­ual, and cus­tom pre­sets as well as other cam­era menus are sim­i­lar to other Canon XF mod­els. That 50mb 4:2:2, even in 8 bit, is broad­cast stan­dard, and will be accepted for any broad­caster with­out the need of an exter­nal recorder like the AJA Ki Pro Mini or the PIX240.
The C300 uses the MXF file for­mat, which is fully sup­ported on Adobe Pre­miere Pro CS5.5. Awe­some! Accord­ing to this link, it seems that it is not sup­ported on Final Cut X.
Three prime lenses (24mm, 50mm and 85mm), and two zooms (14.5-60mm T2.6 and 30-300mm T2.95–3.7) are part of the C300 arsenal.
I hope this post helps clar­ify some of the tech specs of the C300 sys­tem, and keep our expec­ta­tions in check. In price (under $15,000) and spec­i­fi­ca­tions the C300 com­petes directly against Sony's PMW-F3L. This is not a replace­ment for a 5D Mark III, it is an entirely dif­fer­ent and highly spe­cial­ized system.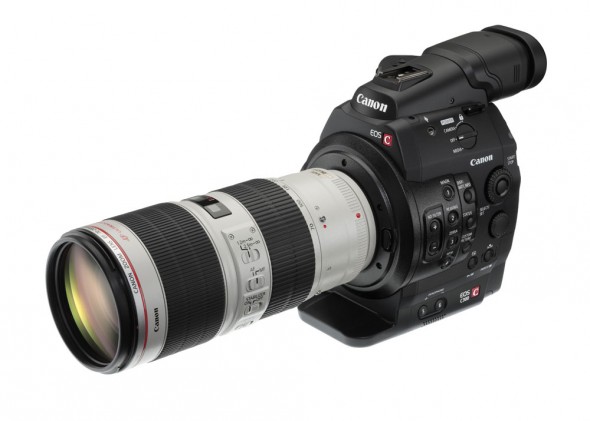 More info directly more Canon here, includ­ing "Under­stand­ing the EOS C300's Canon Log Gamma" arti­cle by Jem Schofield.